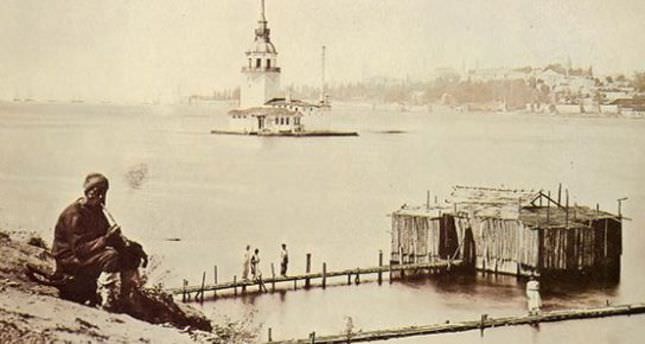 SEA BATHING, THE GOOD OLD FASHION WAY
Unlike swimming in a pool, the practice of sea bathing was once very popular. Women and men used to have their own public sea baths. Reminiscent of swimming pools, sea baths were not only seen as a refreshing and fun activity, but also a place for socializing.
Unlike swimming in a pool, the practice of sea bathing was once very popular. Women and men used to have their own public sea baths. Reminiscent of swimming pools, sea baths were not only seen as a refreshing and fun activity, but also a place for socializing.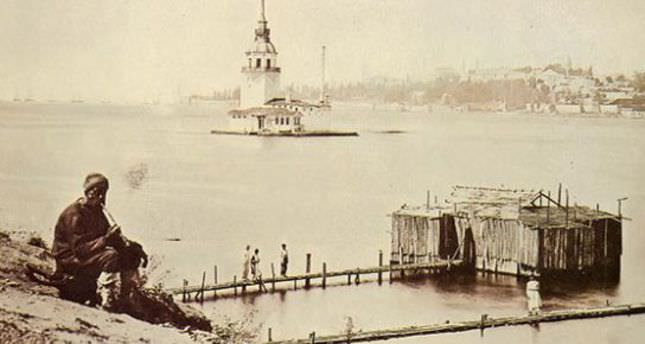 Swimming is said to have become popular among Ottomans with the arrival of the "Tanzimat" (Reorganization) period in the 19th century during which many European practices were put into force. However, swimming is already encouraged in Islam.

Prophet Muhammad knew how to swim and recommended teaching children how as well. Additionally, Ottoman Sultan Mehmed II, Selim I, Selim II, Ahmed I and Osman II used to swim in the Bosporus and even jump into wild rivers during war. Bear in mind, many powerful sailors were raised under the Ottoman rule.

During these times, people used to go to wooden sea baths built 15 to 20 meters from the coast, which made a sheltered platform out on the water. The swimming area used to be enclosed with water-resistant stakes. A large canvas was stretched around the bath to avoid people looking from outside. Sea baths were tied to piers for further protection. Ropes were pulled around the bath for those who cannot swim as a sea bath used to be 1.5 meters deep. Apart from sea baths, it was forbidden to swim outside due to a growing number of drowning incidents.

Famous Ottoman historian and wanderer Evliya Çelebi mentioned sea baths in Istanbul's Eyüp and Langa neighborhoods in his accounts dating back to the 17th century. Istanbulites used to swim in Büyükdere, Bakırköy, Yesilköy and Moda. New sea baths were established in Salıpazarı, Kumkapı and under the Galata Bridge two centuries later. Toward the end of the 19th century, there were 60 sea baths around Istanbul, half of which were exclusively allocated to women. To give an example, women-only sea baths were established in Moda, Beylerbeyi, Salıpazarı and Pasabahçe. Additionally, women and men-only sea baths used to stand side-by-side in Kadıköy, Büyükada, Büyükdere, Besiktas, Salacak, Bebek, Kabatas, Üsküdar, Çengelköy, Tarabya, Yeniköy, Çatladıkapı, Yenikapı, Ahırkapı, Üsküdar-Ayazma Pier, Heybeliada, Kuleli, Beykoz, Yenimahalle, Istinye, Kuruçesme, Kumkapı, Samatya, Makriköy (Bakırköy), Ayastefanos (Yesilköy), Ortaköy and Davutpasa. There was generally 50 meters proximity between women- and men-only sea baths and coast guards monitored the area on boats. Although larger sea baths were allocated to men, women-only sea baths were more crowded. At the beginning of the 20th century, sea baths spread across the two sides of Istanbul. Other cities including Izmir, Antalya, Mersin, Beirut, Benghazi, Latakia, Thessaloniki and certain Black Sea provinces under the Ottoman reign used to have sea baths as well.

After 1908, when the Second Constitutional Era commenced, some English women and men swam together in Tarabya, and anti-communist Russians who had escaped from the Bolshevik Revolution to Istanbul followed them. When the imperial capital was occupied in 1918, the families of the alliance forces enjoyed swimming together in Yesilköy. This practice was criticized by society who said, "We are losing our virtue," yet the number of gender-mixed beaches rapidly increased. Following the foundation of the Turkish Republic, beaches became public areas, and sea baths were completely removed in 1970's. The municipalities used to set the basic features of proper sea baths. They went out to tender for two or three years. If the bath master was non-Muslim, the manager used to be chosen among Muslims. At the beginning of each summer, the tender results were announced. The municipal officials sometimes had to run after the owners of illegal sea baths. Finally, some wealthy families used to build private sea baths in front of their mansions on the Bosporus. Every autumn, sea baths were removed and wooden stakes were kept in storages to avoid possible accidents. The municipality set the entrance fee, and Armenians often used to work as ticket vendors. Public and private changing rooms were established outside each sea bath along with a toilet, buffet and resting places.

Lifeguards were always available as well, and swimming instructors used to give private courses to the interested.It was also forbidden to sell alcoholic beverages at the buffets, but towels and bathing suits were offered at the entrance.

While men used to wear a "pestemal" (loin cloth) or board shorts, women had to wear long-leg swimsuits, which resembled nightdresses.
In the past, the Ottoman women who grew up in closed, but educated families were not used to swimming or sunbathing. Yet, people flocked into sea baths throughout the summer. To some extent, religious traditions used to prevent men and women from coming together in public areas. However, women considered such practices as "freedom." Women-only sea baths and girl-only schools were the places where women could act freely.